Many schools rely heavily on donations from generous families, community members, and alumni to supplement limited government funding. If you're a teacher, parent, or volunteer at such a school, you surely know that coming up with the funding you need can be difficult.
And now, in the midst of a worldwide pandemic, effective fundraising can seem like an unrealistic goal. Whether you're having a hard time coming up with effective fundraising ideas or you're merely unsure of how to set those ideas in motion, we're here to give you some sound advice. 
At ABC Fundraising, we believe that school fundraising should be as simple as possible for fundraisers such as yourself. And while COVID-19 certainly makes things a little trickier than expected, successful fundraising is still as possible and relevant as ever before. Let's walk through these four best practices for ensuring effective school fundraising in a pandemic:
Leverage online fundraising tools.

Align with your audiences' needs.

Adjust your fundraising asks.

Make the most of each donation.
Whether you're fundraising for an extracurricular activity or collecting money to purchase some much-needed technology updates, these tips can be extremely useful for any school fundraiser.
Now, are you ready to learn more about overcoming pandemic-related obstacles to raise more for your school? Let's get started!

1. Leverage online fundraising tools.
The most successful fundraising ideas right now are those that take place remotely. That means if your school was planning on hosting an in-person fundraiser (whether that's a walk-a-thon, a charity auction, or door-to-door product sale), it's a good idea to transition those to the virtual realm. That way, you can better protect your school and your supporters.
Luckily, there are already a ton of online fundraising tools available to help schools like yours make the switch! According to this guide, "fundraising software for education makes online fundraising easier so you can spend more time making connections with the people that are more likely to donate to your cause." And now, fundraising software makes school fundraising possible even while abiding by social distancing guidelines.
For example, many product fundraising companies that have previously relied on face-to-face order-taking now provide fundraisers with custom-built web stores from which to sell their merchandise. This way, students and parents can share the web store with their families and friends, effectively selling online without ever having to leave their homes. Here's an example of a live web store that's able to sell remotely and hands-free!
Plus, it's extremely easy to share these online stores via social media and other digital communication methods. That means it's easier than ever to take your fundraiser global and widen your reach beyond geographic boundaries.
2. Align with your audiences' needs.
Now you know to emphasize virtual efforts within your school fundraising strategy this year—but there's still the question of which fundraisers to host.  That's where aligning with your audiences' wants and needs comes in. 
If you're planning to host a product fundraiser (which is a very popular option for schools and other educational institutions), it's important to choose items that your supporters will actually want. After all, due to a struggling economy, it's not the time for most people to buy items that they don't want or need just because it's for a good cause.
Instead, focus on products that you know are in high demand for your particular audience. Right now, the most obvious answer is face masks! 
By hosting a face mask fundraiser, you can encourage health and safety throughout your school while also spreading school spirit with each branded face mask you sell. Plus, according to ABC Fundraising's guide to custom face mask fundraisers, you can earn up to 50% profit from this highly-demanded fundraising idea.
Since face masks are already required in many public places (including schools!), this is a great way to make the most of a negative situation. Plus, you can encourage public health and safety while simultaneously raising funds for your school!
3. Adjust your fundraising asks.
As you begin to fundraise for your school in the midst of COVID-19, it's also a good idea to adjust your fundraising asks as a result of the tumultuous circumstances. After all, "fundraising as usual" tends to come across as a bit tone-deaf.
Here are a few things to consider modifying to better fit the current situation:
The size of your ask. Some of your school's typical donors might have been impacted significantly by the pandemic and its subsequent economic consequences. That being said, it might be a good idea to request smaller donations than you might have previously, so as to take into consideration the financial troubles facing many families and community members. And for those who still have the means to make hefty donations, those are surely welcome as well!

The way you ask. Just as this school year is looking entirely different than ever before, so should your fundraising asks. Make sure your supporter base is aware of the pandemic's effects on your school and that they're aware of exactly how they can get involved. In fact, a crisis can be a very motivating factor in philanthropic giving.
Effective fundraising is all about the story you tell prospective donors. In a time like this, it's important to share strategically. For example, if your school is in need of $X-thousand for computers to support remote learning opportunities, sharing that specific goal can be a great way to motivate donors to contribute.

4. Make the most of each donation.
Many supporters (donors and prospects alike) tend to worry that the limited amount they can give is not enough to make a real difference to your school overall. However, any fundraiser knows that every little bit counts!
One strategic way to combat this mindset is by effectively making the most out of each and every donation. And to do so, we suggest looking into corporate matching gifts. 
According to Double the Donation's matching gift statistics, many donors are more inclined to give (and to give more) if they know that a match will be applied by their employer. 
That's because they know their donation is able to make a bigger impact without draining their own wallets. However, donors are often completely unaware that they're eligible for these programs. 
While every participating employer has a unique list of eligible corporate giving recipients, the good news is that most companies will gladly match donations to schools and other educational institutions. That means in order to stretch each donation out as far as possible, it's a great idea to promote matching gift opportunities to your donors and encourage them to conduct research to see if they're eligible for a match from their own employer. 
By taking these four best practices into consideration, you can pave the way for successful school fundraising this year—even despite the obvious challenges. And in no time, your school will be fully funded to provide each student with a quality education. Good luck!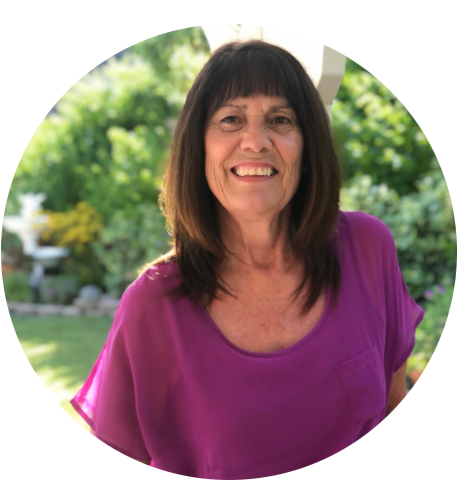 Debbie Salat is the director of fundraising activities and product development at ABC Fundraising(r) – Debbie joined ABC Fundraising(r) in 2010 and is responsible for launching over 6500 fundraising campaigns for schools, churches, youth sports teams and non-profit organizations all across the USA. With over 20 years of fundraising experience, Debbie knows the path to success for fundraisers which she shares with groups on a daily basis so they can achieve their fundraising goals.