The vast majority of financial support for the vast majority of nonprofit organizations comes from individual donors. In 2020, individual donations totaled $324 billion – whereas corporate giving was only 4% of this total.
So why should nonprofit spend time attracting corporate partners?
Here are 6 significant ways companies can support your organization:
Credibility: when individual donors see companies supporting you, that raises your credibility and connection to the community.
Skills-based support: individuals with various types of expertise can provide free consulting to help your organization improve.
Cause marketing: this is the kind of partnership most people are familiar with – when a company donates a % of sales to your organization, and uses this to drive more sales.
In-kind donations: when companies donate goods or services, especially in support of a program or fundraising event.
Volunteers or volunteer grants: when companies encourage their employees to volunteer with your organization, or even offer to paid days off in order to volunteer.
Financial support: whether sponsorships, a matching gift program, or a workplace giving program (automatic deduction from paychecks), corporate partners can obviously bring a lot of financial support to your nonprofit.
Finally, another often overlooked benefit of corporate partnerships is that it is much easier to maintain good relationships with a handful of companies than to retain donors. Donor retention requires a lot of work, and regardless of how well you do it, has to be offset with donor growth. On the other hand, you can deepen and maintain relationships with a handful of companies and retain these partnerships year after year.
Ultimately, the real question isn't "why" should you attract corporate partners, but "how":
How can you effectively attract companies?
In the rest of this article, we'll share the strategy from a high level, then the step-by-step process to find and attract corporate partners. In our own experience, this strategy is highly effective: one of every three companies a nonprofit pitches will be interested!
What Potential Corporate Partners Already Want
The easiest way to get a company to say yes to working with you is to offer them something you want to give them, and to ask them for something they wanted to give. Here are two questions to help you identify this:
1. What is something that most companies want or need to do to attract new customers? One answer: create digital content to help their target audience solve a problem, learn about the company's products and services, then become customers.
2. What is something that nonprofits want or need to do attract new donors? One answer: create digital content that to help their target audience solve a problem, learn about their mission, then become donors.
Therefore, a great thing you can offer companies is a new channel for them to create and distribute content that helps them reach new audiences, and a great thing you can ask for is their help in creating this content.
What do you get out of this collaboration, besides a foot in the door with a company and the opportunity to grow a relationship with them?
You get the thought leadership/expertise, and possibly marketing resources and support, from a company that will result in digital content you can use to grow your email subscriber/donor base!
Content Collaboration Examples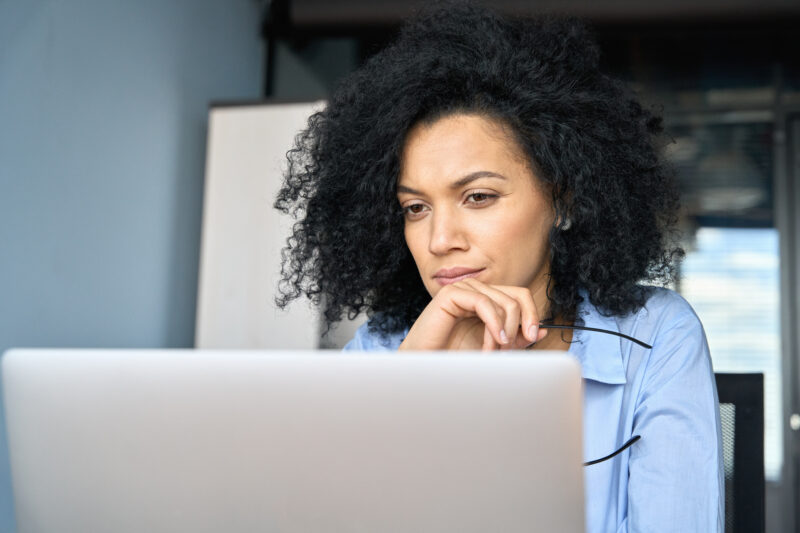 To help you understand the strategy further, here are a few examples/ideas:
1. Clean water: if your organization provides water filters to help people have clean water around the world, why not partner with a home water filtration company, or even a camping/outdoor gear company that sells filters. Create an eBook that teaches the everyday consumer on water filters, when they're necessary for safety, and how to pick the right one.
2. Animal sanctuary: why not partner with a pet food company to create a guide to help pet owners learn more about pet nutrition, allergies, and how to pick the right kind of food given budget, time available, the kind of pet (or breed) they have, etc.
3. Food bank: if your organization provides food to care for people in your community, why not partner with restaurants to create a more helpful guide for your community on the kinds of food/cuisine available, the stories of the founders & chefs; alternatively, you could partner with well-known chefs to create a recipe book around a specific theme, cuisine, or holiday.
3 Steps to Find and Attract Corporate Partners
1. Research potential partners
Before you start pitching companies, you need to put together a list of your ideal companies. Here are factors to consider when making this list:
Their expertise
Their values
The size of their audience (customers, social media following, employees)
The size of the company (revenue)
The first two factors are most important, but if a company is too small, it might not be worth your effort to create the partnership (they may not have the resources to support you in the long run, either financially or through a large audience).
2. Make an outreach plan
There are two parts to reaching out to companies – figuring out A) Who to pitch, and B) How to write a compelling pitch.
A. Who to pitch
Most nonprofits crafting a sponsorship offer are going to talk to someone in the C-suite, or other leaders at the company with a title like, "Employee Engagement", "Philanthropy and Corporate Giving", "Community Relations". These people hear from other nonprofits all day long, organizations probably bigger than yours with a lot of brand power and resources. I don't recommend starting here because it's not quick and easy.
Instead, I recommend reaching out to someone on a company's marketing team, especially if that individual has any responsibility for the company's digital content. What you're looking for is someone who has subject-matter expertise (or who can bring in these experts from other departments at the company), and who already has to create and distribute content that helps the company to solve problems for their target audience and thereby attract them.
Forming a relationship with someone in marketing is like going in the side door – they don't need any decision-making power about financial resources – all they need to see is this collaboration is a way they can help you by helping themselves.
B. How to write a compelling pitch
One of the simplest ways to reach out to someone who doesn't know you is to send them a cold email. Why? Everyone has an email address, and email is far less intrusive than a call. The key to getting a response is to write an email that gets their attention and gives them an irresistible offer!
If you are connected to the person on a social media platform, you can instead send them a direct message.
Here are 4 key parts of an email that gets a response:
Get their attention with a hook: besides a short subject line, the first 5-7 words in your email will show up as a preview in their inbox. Whatever you say here should make them want to open it!
Create an anchor/connection: build trust with the person by sharing how you know their company, have used their products or services, shared their content, attended the same conference, etc. Your anchor will be far more effective if it's more than mere flattery or a quick "Hey, we both know this person." For example, show how their content compelled you to act in some way.
Offer a win for them: this is where you can show how partnering can help them reach their own goals.
Ask for interest: keep your actual ask very simple – ask if they are interested or ask if they'd like to get on a call for a few minutes to discuss ideas. Don't go into too much detail – all you want right now is a simple "yes" or "no" from them.
3. Create and promote your digital resource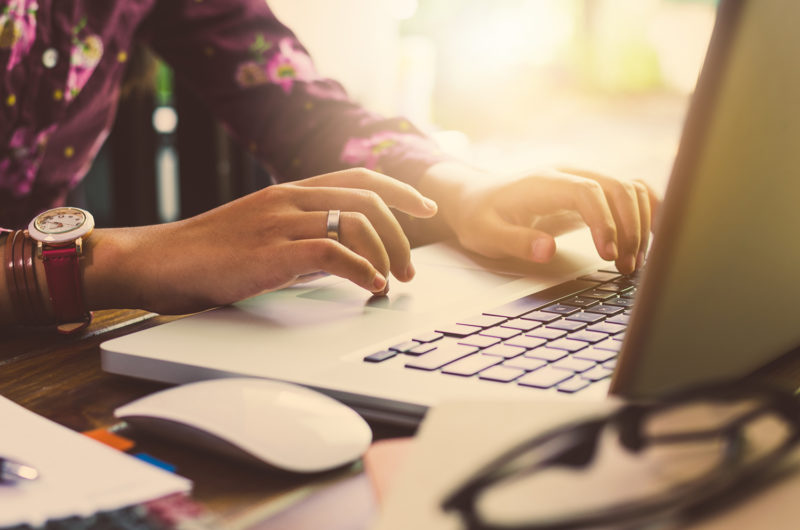 Once you get a company interested in talking to you, your initial conversation with them should focus on asking them questions to learn what they want to achieve, if they've had successful content collaborations before, and to share what you can bring to the table.
You can share that creating a digital resource will help your potential donors and give them a taste of your mission/values, while also connecting them with your corporate partners' content, products, or services.
A significant asset you bring to the table as a nonprofit (501c3) is also the ability to promote this digital resource for free, using the Google Ad Grant. Knowing that your project has significant marketing support behind it makes the desire to work with you all the more compelling for companies!
What to Do Next
After you've finished creating this resource together, here are some things you can do to open the door to a deeper relationship with the part:
Collaborate on promoting it (offer your Google Grant!).
Thank them publicly on social media and to your audience.
Update them on the results.
Set up a time to plan future collaboration. When you meet to talk, one of the best questions you can ask is, "How can we help your company further its values?" Or "Who created your company's values? Can you introduce me to them?"
If you'd like more details on the steps to find ideal corporate partners and reach out to them, including:
A list of 34 strategies to find your ideal partner.
A list of 5 hook, 17 anchor, 9 win, and 11 ask ideas.
A cold outreach email template with a 1 out of 3 success rate!
Tools to find contacts, follow up, and get to a "yes".
About the Author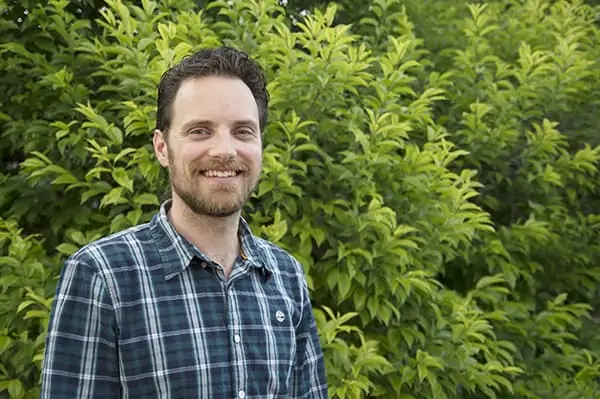 Chris Barlow is the author of this article and the founder of Beeline Marketing. Since 2015 they have helped nonprofits grow the reach of their mission and attract new donors. If you'd like to read more articles about corporate partnerships or growing your donor base, check out Beeline's nonprofit marketing blog!