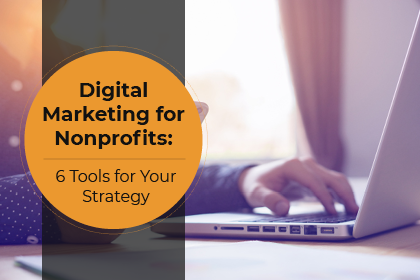 In the digital-obsessed era we live in, digital marketing for nonprofits isn't optional. People use their phones, laptops, and other devices for almost everything nowadays, including working remotely, online shopping, and staying connected with friends and family. As a nonprofit marketing specialist, you want to ensure you're reaching supporters on devices they use all the time.
Luckily, there are plenty of digital marketing tools available that help nonprofits optimize their online marketing strategies. If you're creating your digital marketing strategy from scratch or looking to supplement your current plan, these tools will help you optimize your approach and expand your audience.
These six tools, in particular, are critical for a successful digital marketing strategy:
Donor database
Prospect research resources
Email marketing platform
Data analytics tools
Social media management tool
Graphic design platform
Whether you're looking to break into a new social media platform or strengthen your prospect research efforts, there's undoubtedly a nonprofit marketing solution out there to meet your organization's unique needs. Let's dive in!
1. Donor database
Your nonprofit's constituent relationship management (CRM) system is the database where you host all pertinent supporter information.
Your organization likely relies on the support of generous donors to maintain your day-to-day operations and larger, overarching mission. Your donor database is what empowers you to track interactions with donors and build relationships based on the data you've collected throughout different touchpoints.
If you're looking for a new CRM or investing in a system for the first time, be sure to look for a solution that includes features like:
Detailed donor profiles: Your CRM should be able to log information about donors, such as their involvement, donation, and outreach histories. This allows you to personalize your marketing messages with donor-specific information, such as including references to their past donations or their preferred names in email greetings.
List segmentation: Using a powerful CRM, you can group supporters into segments based on shared characteristics. For example, you can create segments of major donors or new donors. Then, you can craft messages that are relevant to each segment so supporters only receive information that applies to them. Supporters appreciate receiving pertinent information instead of tons of irrelevant emails that clog up their inboxes.
Email automation: You'll need a way to send out your targeted messages, and a CRM with email automation tools can get the job done. You can customize these emails to reflect your organization's branding or specific campaign details.
Data reporting: Your CRM should generate comprehensive reports on everything from financial information to individual donor engagement. Search for a platform that also allows you to configure customized reports so you can track organization-specific marketing goals.
Another important feature your CRM should include is the ability to integrate with other software tools like matching gift and prospect research software. As you search for a new CRM, be sure to ask each provider about the integrations they support and what the process is for setting them up. In addition, check out Double the Donation's nonprofit CRM guide for more information on CRM software and a few of the top solutions available today.
2. Prospect research resources
Prospect research is the process of identifying potential major donors who may or may not have an established relationship with your nonprofit. In this process, nonprofits use a combination of wealth and philanthropic indicators to identify prospects with a high likelihood of donating.
As AccuData's direct marketing guide states, prospecting campaigns involve reaching out to these donors to start building a connection and testing the waters to see if they're interested in supporting your cause. Since the prospecting process often involves building relationships from the ground up, it can be a time-consuming, involved process. You'll want to partner with a prospect research expert who can help create and carry out an effective prospect research strategy.
When working with an expert and prospect research software, you can:
Conduct wealth screening: This is the process of assessing your prospects' financial capacity to contribute a larger donation. Prospect research experts determine capacity using indicators such as property ownership, employment information, and boat and aircraft registrations.
Update supporter contact information: Using techniques such as phone and email append, your prospect research tool can help you fill in any gaps in your supporter contact information. This ensures you're reaching out to real people who will see your messages instead of just a plethora of unused phone numbers and email addresses.
Access help with campaign management: If you're working with a small team without a marketing expert on board, turning to a third-party firm for full campaign management might be the right call. Some prospect research firms offer end-to-end campaign management, including managing email and digital advertising campaigns and carrying out multichannel marketing efforts.
Just as you would for any consultant, you'll want to ensure that your prospect research consultant is the right fit for your nonprofit. Before investing in these services, ask the consultant about their level of expertise with similar nonprofits and check if they have any testimonials. Then, you'll be in a good position to launch right into a productive relationship.
3. Email marketing platform
Email marketing is a pillar of any strong digital marketing strategy. With email, you can reach supporters directly and cut through some of the digital clutter.
Whether you're working directly in your CRM or with a dedicated email platform, your email marketing tool should enable your organization to segment supporters based on shared characteristics. This allows you to craft targeted messages that will resonate with each audience.
This online marketing guide includes a few tips for creating better email campaigns, such as:
Personalize messages for each supporter by including their name in the greeting. For example, avoid saying "Dear Donor" or "Dear Supporter" —  it comes off as generic and impersonal. Instead, use each supporter's preferred name, such as "Dear Sandra" or "Dear Luis." This shows supporters that you've taken the time to determine their name and that you're speaking to them as an individual, not a nameless donor.
Use a mobile-friendly design since most of your emails will be read from a mobile device. This ensures that supporters won't face any formatting issues when reviewing your emails.
Display your content in a visually appealing, highly visible way, such as with photos, infographics, or videos. Supporters don't want to open an email from you and see a massive wall of text. By varying your email content with engaging images or videos, you can boost the chances that recipients will read your message all the way through.
Above all, remember that your email communications should have strong copy. Your messages should be powerful enough to motivate supporters to donate, volunteer, or take another desired action. To improve your content, use real statistics and impact stories showcasing the powerful work of your organization. This helps supporters see what their donations can accomplish.
Email is a perennially important digital marketing channel, and these tips help bring your email strategy up to speed with current best practices.
4. Data analytics tool
As you adopt these new digital marketing tools and strategies, you'll need to figure out how you can convert your new website visitors into passionate supporters. Many of your campaigns will likely have the goal of driving supporters to your website, where they can donate, sign up to volunteer, or take another desired action. This is where data analytics tools come in handy.
Partner with a dedicated data marketing provider to take a more strategic, guided look at your data analytics and what they mean. The specialists can help with the following tasks:
Audience profiling: Profiling is often associated with for-profit businesses, but nonprofits can use this technique as well. Audience profiling involves analyzing your target audience to determine similarities and use this information to craft personas. You can create personas for volunteers, donors, and advocates. These profiles help you understand what motivates your supporters so you can create effective strategies to guide them toward taking action.
Predictive analytics: Predictive analytics takes audience profiling a step further by predicting how certain audience members will respond to your marketing campaigns. This allows your team to craft realistic marketing budgets based on the platforms and resources you'll need to use to reach your target audience. You can also identify the key performance indicators that will tell you if your campaign was successful.
With these capabilities, your nonprofit can take your supporter data and prospect research a step further by truly getting to know your audience and crafting messages that resonate with them. This strategy leads to a greater return on investment because you can launch marketing campaigns that are based on hard data rather than intuition.
5. Social media management tool
When it comes to online advertising, social media is a highly influential medium that's only growing in importance. Social media use is practically ubiquitous in daily life, and it's also one of the most innovative marketing platforms since new updates and trends happen every day.
Therefore, you'll want to look into a social media management tool that can help you schedule posts, assess social media analytics, and grow your audience with more targeted outreach campaigns.
Platforms such as Hootsuite, Buffer, and Sprout Social are a few of the most popular social media management platforms available today. They offer features like:
The ability to manage several pages from one platform: Manage several social media pages simultaneously, including your Facebook, Twitter, and Instagram accounts. This assists in making your social media strategy more cohesive and unified across platforms.
Reporting and monitoring tools: Monitor the success of your posts based on engagements, mentions, and other important metrics. Then, you can easily generate reports that display your progress and changes in your social media engagement over time.
Bulk scheduling tools: Use these platforms to schedule out posts in advance according to your social media strategy. This can save a lot of time and allow you to avoid spending large chunks of each day manually typing each post.
After you get into a good rhythm with your social media posting and engagement strategy, you can explore the unique features of each platform. For example, plenty of nonprofits are finding success with Facebook fundraisers that empower supporters to fundraise on behalf of their favorite organizations.
Also, each platform offers paid advertising opportunities, allowing you to create targeted ads to reach specific audiences. As you get more comfortable with your social media strategy, investigate your options for diving into these added opportunities that can boost your efforts.
6. Graphic design platform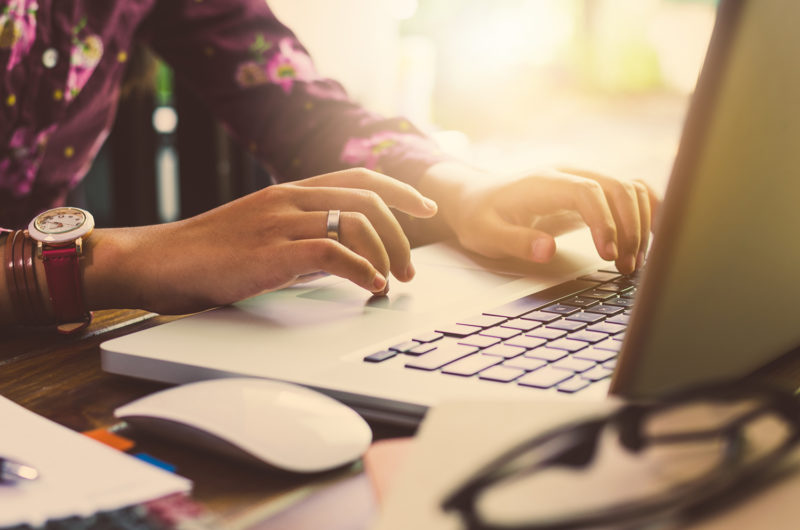 You've likely spent a lot of time developing and perfecting your nonprofit's branding and image. That's why you need a graphic design platform that empowers your organization to develop marketing materials that align with your brand and resonate with your audience.
Popular graphic design platforms include Canva, the Adobe suite of products (including Adobe Spark, a free product), Crello, Genially, and many more. Many of these platforms are free to use and include opportunities to upgrade your account to access greater design functionality. Also, most of these tools are easy to use for beginners, and you can get started even if you aren't a graphic designer. Most of these graphic design platforms include features like:
Templates for almost any type of social media, digital, or website campaign. Simply choose the template you like and customize it with your organization's fonts, logo, and colors.
The ability to create a campaign from scratch. If you already have a vision for your social media campaigns, you can use these platforms to design your marketing materials to suit your organization's unique needs.
Tools for creating a campaign for any social media platform. You can use different-sized graphics and templates to create images and videos that work for each social media platform, including Facebook, Twitter, and Instagram.
Plenty of graphic design platforms now offer the ability to create animated graphics like gifs and short social media videos. These can be highly effective for engaging your audience with posts that go beyond just text.
The Bottom Line
With these six digital marketing resources in your pocket, your nonprofit will be well-positioned to start building and expanding your online audience. As you build out your strategy, you can transform your casual website visitors and social media followers into passionate supporters of your cause.
About the Author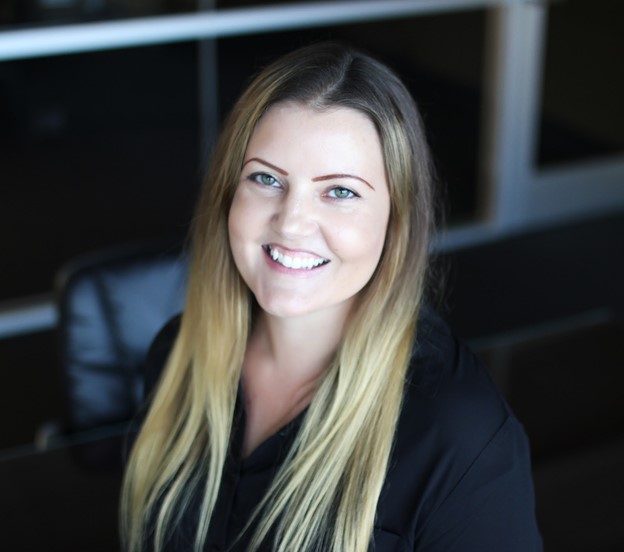 Gabrielle is the Director of Marketing for AccuData Integrated Marketing. She joined the organization in 2017 and possesses more than 15 years of experience in strategic marketing, branding, communications, and digital marketing. She earned a B.S. in Marketing and an M.B.A in Marketing Management from the University of Tampa.